CLV MEMBERSHIPS
ALL PLAYS WILL BE MONITORED at SPORTSWATCHMONITOR
FOLLOW CLV ON TWITTER. HE POST LIVE INPLAY FOR FREE.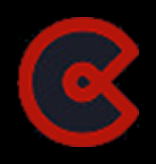 My name is Eddie Boron. I have made my living handicapping for the last 23 years.I have yet to have a losing season as a service in football. Going forward football will be the only thing CLV Sports concentrates on year round.Last year a year that was for most handicappers a complete nightmare Clvsports still finished 5.13 units up. That was my worst year.In 2019 we were +24.80 units up 2018 27.9 Units up. That's one unit a game. I expect going forward Clvsports to have an edge over the competition service wise.My work ethic is second to none concentrating on one sport while others are playing and betting The sport that is in season. Gives me an edge that just cannot be made up because there is not enough time.My goal is to help people build their bankrolls. I want as many clients as possible and to help as many people as possible.You can purchase my football Package on my website far just $300.I intend to keep my service at the lower rates. I do not wanna price people out.  That will get you everything college football through the bowls and NFL through the Super Bowl. Clvsports is everything you need for football. CLV sport
ALL MONITORED AT SPORTSWATCHMONITOR
I believe in today's day and age SPECIALIZING in one sport is a major edge. I have yet to have a losing year in college football as a service. And I do not believe I will have one going forward with the amount of preparation I put in and resources I have.
PROOF and HOW WE ARE MONITORED
You can expect 3 to 5 plays a day for College Football and the NFL
All plays are monitored at sportswatchmonitor.
Sorry, no posts matched your criteria
Bankroll management: Odds, edge and variance
Bankroll management in betting Understanding variance Different bankroll implications
Betting bankroll management and awareness of variance are essential skills for bettors. What is the relationship between odds, edge and variance? What are the bankroll implications of varying odds? Read on to find out.
By understanding what to expect over a series of bets, sound bankroll management will assist a bettor in avoiding certain behavioural biases such as Overconfidence Bias, Self-attribution Bias, and The Illusion of Skill, that may erode expected profitability over the long-term. This article explores how odds, edge and variance interact and can help guide bankroll expectations for bettors.
Summaries to be drawn from the data
This article has examined the relationships between odds, edge and variance by simulating a series of bets with a positive edge.
While a larger edge and number of bets increases the likelihood of outrunning a period of bad luck, it is important for sports bettors to understand what type of bettor they are, and to be able to quantify their edge.
This will allow them to more easily avoid being discouraged during a downswing or succumbing to overconfidence biases when results run in their favour.
While a bettor may not know their precise edge at the time of placing each bet, previous Pinnacle articles have discussed reasons for using Pinnacle's closing price as a measure of the true price.
If the closing price can consistently be beaten, Pinnacle's low margins mean it is likely that a bettor will generate a positive long-term return.
If a bettor is able to generate a long-term profit betting at Pinnacle's closing prices however, it may be that they have found an inefficiency that the market fails to incorporate. Pinnacle's policy of welcoming winners ensures that an edge remains available to any bettor for as long as it exists.
Get the best odds online with Pinnacle across all major sporting events.